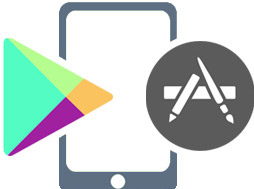 Websoles has over 7+ years of field experience in developing applications and software and our team of mobile app builders have superior skills in the tools used such as JQuery-HTML5 & CSS3, PHP, MySQL, JavaScript, Java, Objective C, .NET technologies, ActionScript and Object Pascal among others. Using these tools our app developers can design and deploy beautiful, compact, feature rich and easy to use apps for iOS, Android, Windows 8, Blackberry 10 and Mac OSX platforms, backward compatible with any versions and with easy upgradeability for future releases. We go the extra mile to dream up features and translate them into reality, leveraging the power of mobile devices and their extent of sensors.
Our strategic insight in the area ensures the correct choice of methodology; one that is based on matching the precise development approach with the specific engagement for which is it required. Mobile App Development across prominent platforms allows organisations a strategic advantage, one that is much required to convert board-room ideas into reality. Websoles has a thorough approach to application development. The first step is strategy formulation,which then forms the base for designing and building the application. Our data-driven decision making method allows for us to work with an analytics-based approach.
We discuss your requirements, understand your objectives, make recommendations and arrive at a consensus followed by project outlining and cost agreement.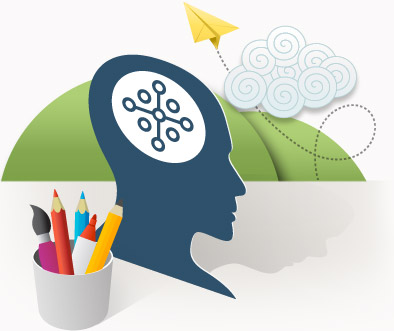 ---
We follow agile application development path, working in close collaboration with each client to customize each app to suit his needs and incorporate features that make upgrades a snap if required in future
---
We develop, test and deploy, followed by full service support package throughout the product lifecycle.
---
Websoles is an Information Technology professional service company having specialization in providing Customized Software Solutions, Ready to use Solutions, Web Development and Software Consultancy. Websoles  is a technology wise creative company doing extensive projects in the field of Website Designing, Website Development and Mobile Application Development.
Websoles offers world class interactive website design services to give your business a significant boost and help you forge ahead in a highly competitive world. Our expert programmers use diverse open source as well as closed source technologies to create agile, responsive, feature rich, interactive websites that become a platform for interaction with customers, buyers and between staff, helping you boost efficiencies and increase productivity as well as enhance your image.

In this technological age, E-commerce has emerged as a new business space, where customers can buy goods/ services online as per their convenience. We have teams of developers proficient in PHP, MySQL,Ajax,JavaScript,JQuery,ROR Joomla.
A premier web development and applications development company, Websoles offers total, end-to-end e-commerce solutions including B2B, B2C, B2E, C2C and C2B solutions.
In a world where online stores are mushrooming by the day and competing for buyers' attention, it pays to have the most sophisticated, easy to use, secure, feature rich e-commerce site.
Websoles specializes in providing quality Search Engine Optimization (SEO) and internet marketing solutions to its clients.We customize SEO package for clients. For Individualbusinesses, for small businesses and for enterprises we have different strategies.Websoles SEO division offers superior Latent Semantic Indexing based SEO services aligned with current search engine algorithms to get you targeted traffic you can convert into sales and revenues. A complex process, we break it up into well defined modules that can be implemented according to your business goals and convenience.
Websoles is an exciting Intranet Solution, Employee Self Service(ESS),Employee Portal that meets all your communication needs within your organization. ERP System,Payroll System comes packed with innovation and simplicity both served with the latest tools to manage, share and publish information.Websoles is an Information Technology professional service company having specialization in providing – Customized Software Solutions, Ready to use Solutions, Web Development and Software Consultancy
Websoles's
Pricing Tables

For Your Business
Standard
1 Free Domain
5 GB Storage
Upto 5 Pages
3 Months Support
Premium
1  Free Domain
15 GB Storage
Upto 10 Pages
3 Months Support
Professional
1 Free Domain
30 GB Storage
Upto 15 Pages
6 Months Support
Maximum
1 Free Domain
100 GB Storage
Upto 25 Pages
1 year Support
Extreme
1 Free Domain
Unlimited Storage
Basic SEO
1 year Free Support
Awarded Mobile App and Web Development Company.
We have an experience of 7+ years in the IT industry.
Vertical and Domain Expertise. Technology Competence.
We offer free support because we care about your site as much as you do.
Websoles helped us comply with the fast evolving company and income tax laws of this country very competently. Uncompromising professionalism and unfailing commitment to clients are biggest strengths of Websoles.
Thank you so much Websoles for our lovely new website. I am delighted with the design and it was wonderful that you understood what we were trying to achieve from the beginning. You made the whole process very easy for us and we have had fantastic feedback on the site.

We have always appreciated Websoles' holistic approach to issues involved in business development and corporate restructuring, legal compliance, financial accounting best practices and issues involved in tax planning and management as well as in assessments and appeals.
Websoles agreed to help our non-profit organization update and brand our existing website for free. We'd like to express our appreciation for Websoles who quickly assisted us in developing a bold logo and banners for our website. Websoles responded to our request accurately and met our needs in a very short period of time. Thank you!
We were very impressed from the first conversation. The level of experience and thought and care that went into our project was amazing! We highly recommend anyone looking for the best customer experience and professional designs. We feel that in this business we let the work do the talking and the portfolio and ethics of Websoles clearly speaks for itself.