Since the release, WordPress keeps getting bigger and better for the website designers and developers. With more than 70 million websites, WordPress continuously releasing the incredible features every year to continue the betterment and improvement streak.So let's see the latest trends, improvements, and best practices to follow in 2019 from WordPress.
1. Videos
Videos have such a great influence in website design and development industry which should be posted on the website. This is why we are and even WordPress is keeping it as an important trend in 2019. It is a delight for digital marketers and they will surely leverage WordPress for video marketing when such improvements and updates.Video headers are a great way to catch the eyeballs as it gives more engaging looks to the website. But when using videos, be careful as it can affect the visibility of your website and can increase the page load time as well of your website.
WordPress 4.7 has been appreciated a lot for its capability to use loop video headers. With this capability, many themes have changed their settings to make it easy for their users to insert a video in the header easily. This change has taken the customization to a new level, while this is not new, but it's not so common too. However, expect to see this as a big hit in 2019.
2. WordPress 5.0 with Gutenberg Editor
Gutenberg editor was introduced in 2018 with the WordPress 4.9.8 to encourage people to install and use it. People are super excited with every new release of WordPress.
WordPress is encouraging people to the latest Gutenberg editor with the release of WordPress 5.0. If you are running a service based website, you can try this amazing editor on a local website to see whether it's working fine or causing some issues on your website.If you are a content creator or blogger, then you can try creating a new post with the Gutenberg editor to see how comfortable you are using this new editor. Also, the Gutenberg uses blocks to add a new paragraph, media, images, and videos etc. If the new editor is affecting the layout of your website or posts, you can simply send the feedback for the further enhancements; otherwise, you can use it if it gives your website or blog post an attractive look.
Also, you can import a copy of your website into WordPress 5.0 easily; you just need to perform some slight customizations and troubleshooting. This will allow you to see how your website looks and reacts with the latest WordPress 5.0 and Gutenberg editor.
3. Website builders
Building an intuitive website is such a tricky and difficult task. But now, the time is changing the paradigm to make it safe and easy for everyone. One can easily build attractive web pages with intuitive UI/UX. There are many website builders are using What You See Is What You Get (WYSIWYG) interface to let users quickly customize the look of their web pages.
Now, WordPress too is coming up with the same website builders to keep up with the competitors. WYSIWYG website builders like Beaver Builder and Elementor are already available for WordPress.
Also, WordPress is already been famous for an easy to use 5 minutes of easy installation and setup. However, the team is still working on it to make it even simpler and quicker for very new users as well. This will help WordPress to dominate the competition even better and to be on top in terms of the market share too.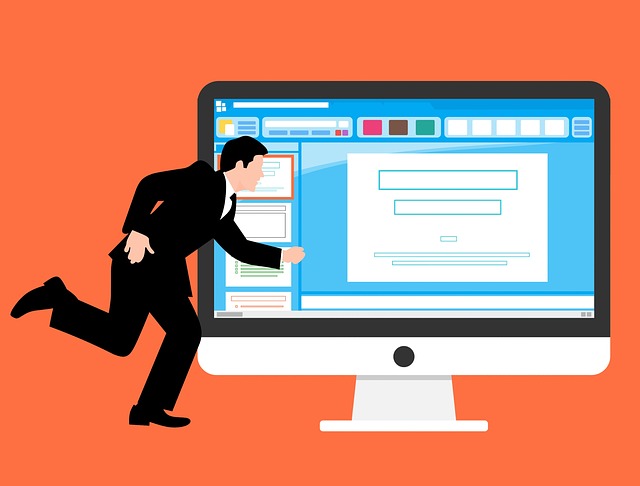 4. Personalized chatbots
Chatbots are useful for providing better interaction and customer support and can be easily integrated with your CRM. But now, chatbots become more personalized and is helping website owners to understand their visitors by smartly collecting the user information.
Personalized chatbots are such a big hit for WordPress this year as it is a utility to make the website engaging, interactive, customer friendly, and many more. You can easily communicate with your visitors and provide them with instant response and sort out their complaints easily.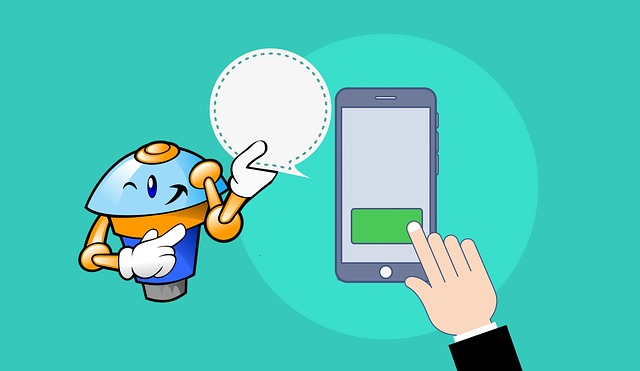 5. The REST API is onboard
As the REST API is getting a great hype from last 2 years, WordPress is bringing the REST API in the admin panel to let developers use it as a framework for manage the content for any web application. Developers will be able to create mobile apps on WordPress just like creating the websites due to the implementation of the REST API.
The API enables the functionality to pick-up the content remotely by sending and receiving JSON (JavaScript Object Notation), and it's a big hit that we are going to see in WordPress in 2019.
6. Website Push Notifications
There are many websites delivering push notifications exactly similar to mobile notifications or SMS. However, the messages delivered to your visitor's desktops are identically similar when they subscribed.
Though the website push notifications cannot outshine the email marketing and pop-ups still it is a great tool to reach your audience in real-time. This is why we are seeing this as a growing trend in 2019 and WordPress is keep refining and improving this too to make it exactly work like mobile notifications.
7. Mobile Friendly Themes for Smartphones Scaling
The uses of smartphones are excessively high and this is why the trend of mobile-friendly themes is growing very fast in 2019. The mobile searches and browsing the websites on smartphones got a huge growth within 2 years. As every search engines and even browsers are concerned about mobile-friendly websites, why don't the CMS then?
This is why; the newer WordPress comes with great mobile-friendly themes to develop a flawless and intuitive website for smartphones. This helps businesses to cater to the needs of their consumers on smartphones with utmost visibility. This is why the mobile-friendly themes will surely be a great trend of 2019.
8. Attractive Animations
A well-made animation always looks great and the developers always find a new way to add animation to the website. Nowadays, we can easily add some elemental animations through CSS tools. There are some great plug-ins also available to add great animations in your WordPress website.
9. Attractive Sticky Bars
It's very obvious that a visitor wants to see your page at very first instance rather seeing a wide and long pop-up. Visitors are getting away from the big pop-ups though we can use some compact, subtle, and less obtrusive pop-ups.
In fact, now the designers are also ignoring the pop-up designs just because the visitors are ignoring them. When the pop-ups are too much bigger and broader, users even exit and browse a different website. However, we can try attracting the users with an out-of-the-way of the pop-up to catch the eyeballs.
Rather using the pop-ups, we can use the sticky bars which are compact to use and looks very attractive on the top and the bottom of the website. Through this, we can improve our promotional strategy and capture even more data without causing problems in the layout design.
10. Customized Illustrations
People love seeing attractive and crispy images with illustrations rather seeing just text content. You should design a great combination of images, illustration, and text to create an appealing webpage.While designing your website, make sure to pick a theme which uses a full-width layout, so that you can display the images at their best. A well-placed image makes your website more convincing and improves your storytelling design. It also gives your website a unique brand identity and of course a great visual treat for the visitors.
Conclusion
There is no doubt that 2019 is going to be a great year for WordPress users. Though the designers and developers are continuously working to enhance the looks and functioning of WordPress.At least you should stick to the newness to keep your website up with the latest advancements. If not every time you can provide the best then provide at least provide the good one to hold your audience.Stay tuned to learn more about the trendy website design and development techniques of 2019 and for future as well.