Are you tired of a boring website and not giving any sales? With the help this article you are going to make your blah website into fantastic.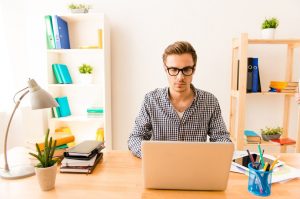 1. Content is going to take you to the top of searches:
The foremost requirement of a website is its design and content. Where a design symbolizes a canvas, content is its painting. So both are equally important. Content writing needs a skill set which can create some impact on the reader's mindset. One should make sure that their content come on the top pages of search engines. The content has to be organized in a proper format and need to be published in a polished form. The quality content is not an inbuilt flair it comes as much as you write. Some of the skills to be used for content writing is using a rich content, awesome headlines and use of keywords. If you want to write like an expert then follow the above mentioned steps and it will automatically bedazzle the readers. The originally written content with planning will definitely drive a lot of traffic.
2. Online Sale improvement:
If you are running a business and want to earn then the internet is the place waiting for you. If you learn to take profits through the internet then capturing leads and gaining clients will be just a left-handed task. Around 97% of the customers use search on the internet before buying any product or service. This is the right time to get customers by influencing search engines before your competitors move ahead of you.
Search Engine Optimization is the best methodology to get website rank on top google pages. The procedures like internal linking, quality content, the permalink will help you to come in searches. Always have a track on competitor's backlinks, use webmaster tools and increase the page authority.
3. ECommerce store improvement through Magneto:
Having an e-commerce store without any traffic is of no use. Shift your store to Magento CMS and proliferate your business now. Magento doesn't require any technical expertise and makes it approachable for all.
Magento is a most admired platform for e-commerce by businessman and web design & Development agencies because it is an amazing open source platform. It serves features like tracking and shipping, display n number of products and services, control pricing and much more in a cost effective way. Customers want more interesting things and fashionable website and Magento fulfills it well.
4. Improved Loading Times:
You won't believe that most of the visitors leave a website because of poor loading time of your website. Let's say you like some e-commerce website, but it has poor loading time. Due to this many times, you leave the website because it is time-consuming. By making your website fast it will help the users to stay for a longer time and also it will increase your rank on Google.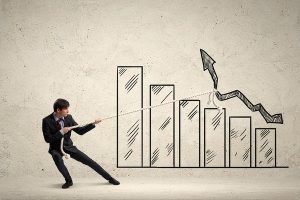 5. Highlight some of the required things:
Always highlight the content what users need the most like for e-commerce makes sure Buy now, Add to cart etc. are visible to the visitors. Headlines and call to action content can be highlighted through pop on the screen with some contrast shades.
Make sure the reader is able to see the content in the way you want them to read. Add some clues whether the website is left to right or up to down. Arrows, animations, and certain lines will serve as the best option in such cases.
Wrapping up: In this article, I have covered all the major tips which can make your website WOW! You need to keep in mind that content quality, SEO of content and website, proper marketing, featuring of special points etc. will change your visitors to customers. Try to get maximum confidence from customers by actualizing all their needs.