Now a days magento is very popular platform for ecommerce development. Yes, magento is providing lots of features and extensions to users. With Magento extensions, store owner can add different functionalities in the store.
To stand in the competition of ecommerce business, there is need of enhancing your store with different functionalities. Magento store with better functionality will not work if you don't have better proper guidelines for your store. There are lots of reasons due to that your site will not work productively.
In this article you will know about common mistakes of magento users. I have mentioned 8 points which will help you to increase your conversion rate nad sales.
1.Ignoring mobile devices:
In this digital age, technology is developed more and more as per demand of human. As per the surveys mobile users are increasing day by day. Most of the customers are do research first on mobile for the product that they wants buy and then after they will purchase your product.
If your site is mobile friendly then user are more likely to purchase product or service from your store. To increase your conversion rate, mobile friendly sites attract customers to your store. Mobile view of your site must be proper, it should not take long time in loading.
If you have mobile application of your store, then it plays an effective role to increase your brand awareness. Mobile application helps in marketing of your store. So, you can not ignore mobile view of your site.
2. Not adding blogs:
If you have thought like 'My online store is selling only product and there i s no need of blog on my site' then you are wrong. Blogs are the most useful channels of content marketing. Now a days, demand of content marketing will increase day by day.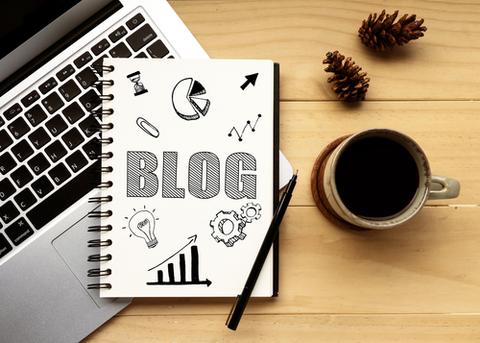 We all heard that content is a king. Through content in the form of tips, useful information, product features you can reach your customers and target audience. You will get comments from your audience which will help you to improve your products and store.
Blog is a way where customers know about your product and communicate with you. Remember, blogs are the clear way from that customers will know more about your product or services.
3. Not optimizing checkout process
Magento is providing better solution to optimize checkout page with different extensions. Check out page is most important because it decides that whether customer will make purchase or not from your store.
If you have too many fields in the checkout page then may be customer leave your site. It makes irritate to user. Therefore do not ignore to optimize checkout page for getting more profit.
Put only necessary fields in the checkout page. Keep it simple, easy and convenient to buyers. To improve conversion rate you need to optimize your product page.
4. Brisk Selection of Magento Extensions:
Before choosing any magento extension, analyze the need of store. Based on which kind of product you have select that kind of extensions. Some extensions are made for specific purpose.

Don't do hurry to while selecting extensions, first of all do some study about extension's features, pros & cons and its use. If you select wrong extension then it will down your business and decrease your profit.
5. Not optimizing product page
Product page plays important role to increasing conversion rate. Visitors will take decision from your product page that whether they should buy product or not.
There are several points available to improve your product page like proper product image, custom option features, CTA buttons, products reviews & rating, product's video,etc.
To encourage the customer to make a purchase is not that much easy task. So, optimize your product page for getting good amount of profit.
6. Not using Layered navigation property
Ecommerce site containing products in different categories. In magento store, site owner prefers to use magento store but if it's not used properly then it becomes the cause of duplicate content. So, through layered navigation we can solve this issue.
If your site is not having proper layered navigation then your customers may not find the product that they are looking for. So, they leave your site. To increase conversion rate make sure you have proper layered navigation.
7. Avoiding Social Media
Social media has been turning a nonessential tool to get your brand spread. Millions of people are present on social media and day by day they are increasing. You have to sell your product where your customers are.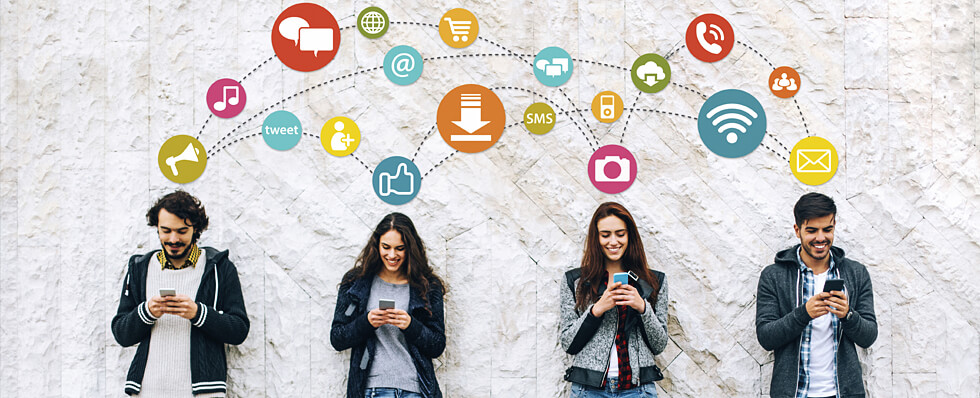 Social media is very large impact on making your brand famous. For magento store, there are lots of extensions are available for connecting your store to social media.
As a smart user, don't ignore social media. Through social media you can run advertising campaign for particular targeted users. So take the advantage of social media.
8.Neglecting your alt tags
If your store having amazing product image but not having proper alt tags then it's down your rank in search engines. Search engine crawlers can not control your images if you don't have alt tags.
If any user search for any product in search engine then your product can not appear in above result because of not having alt tags. Because search engines are not able to read your image, they recognize your image by alt tags. So, make sure you have proper alt tags for each image in your website.
In Conclusion:
So, above are the mistakes committed by magento users. By improving above mistakes is the key to use best out of magento features. Magento based ecommerce site helps you to get steady flow of money. Your store become smarter by magento features.
Above points will guide you for better use of Magento facilities and increase your profit. Mistakes are happens and it's fact but for being smart you need to solve and improve that mistakes. And Mistakes are better way to learn. So, don't afraid to do mistakes but to stand in competition solve your mistakes.