Are You Thinking of Developing a Full-featured Website for Your Business? As a Non-techie, You Might Be in Dilemma to Develop a Website? It is Truly Understandable. A User-oriented and Feature-rich Website Are Must-have to Reach Your Target Market.
But, Now the Question is Which Platform to Choose to Develop a Business-oriented Website. A Platform That Can Counts on Content, Express Your Business Approach and is Best in Terms of Aesthetics, Function, and Cost Should Be Chosen. And, There is No Other Platform Than WordPress That Can Accomplish All Your Expectations to Boost Business Growth.
Wordpress is the Best and Largest Content Management Platform. But is This Reason Enough to Choose wordpress for Website Development? What Makes WordPress So Popular? Why is It So Preferable? Why Every Second Person is Selecting WordPress for Website Creation? With These Questions, We Are Here to Comprehend All the Good Reasons Behind the Immense Demand for WordPress. So, Let's Get Started!
Reasons to Choose WordPress for Business Website
free and Open Source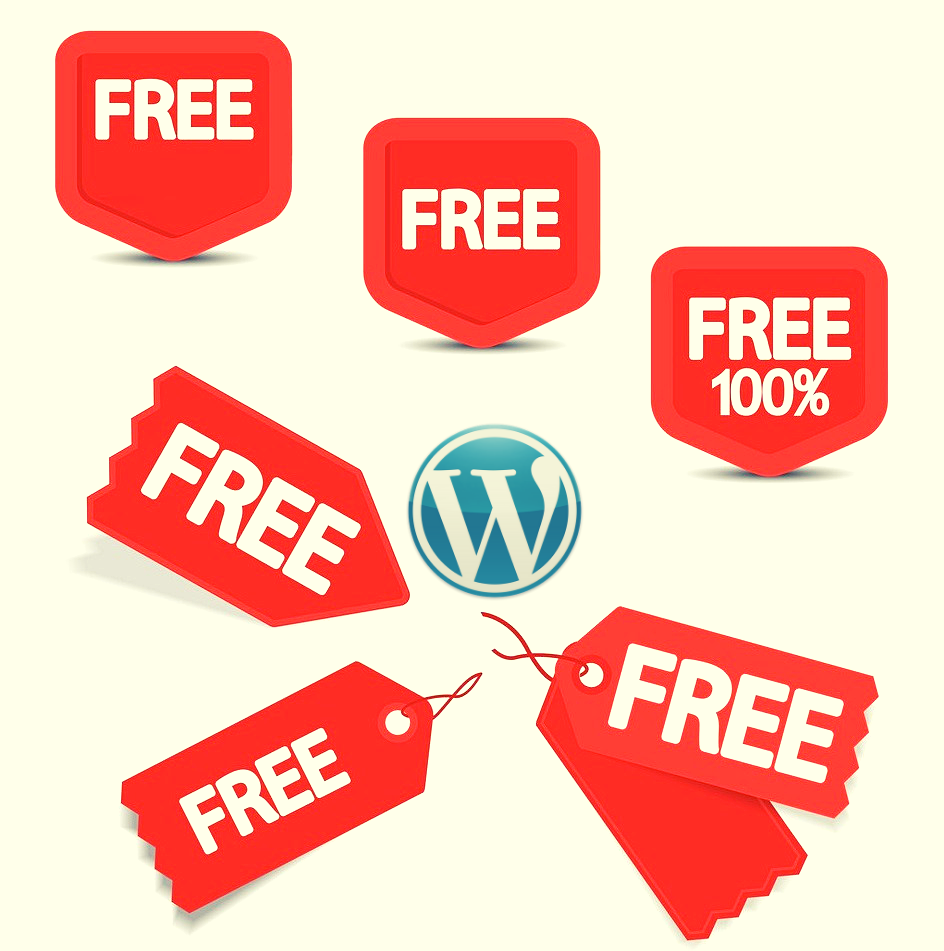 WordPress is a Free and Open-source Cms. It Provides Free Customization, Free Usage, and Editing. And That is Why Its Code is Discoverable for Everyone. It Can Be Downloaded Easily From Any Official Website With Unlimited Validity. After Its Installation, the Blog and Article Can Be Published With Ease. The Platform With a User-friendly Approach for Publishing is Not Only Preferred for an Individual, but the Enterprises Can Also Adopt This for Commercial Purposes Without Investing Much in Money and Time in Training.
easy Installation
Each Hosting Company Gives Access to Install WordPress in Merely a One-click (One-click Installation). So, It is Important to Ask Before Purchasing the Hosting. It Does Not Let the User Bother to Manage and Upload the Files via File Transfer Protocol (Ftp). The WordPress Hosting Companies Handle the Full Installation Process, Security, Maintenance, and Backups as Well. It Provisions You With Every New Release. The User Does Not Need to Go Back to the Download Page. WordPress Notifies You When Any New Updation Takes Place on the Dashboard. This Process Can Hardly Take One Minute to Complete.
seo-friendly
With All the Important Measures, Google and Other Search Engines Rank the Websites in Search Results. So, for a Good Ranking, It Becomes Important to Fulfill the Critical Parameters. WordPress Fulfill All the Necessities That Should Be Accomplished by Every Cms. Several Seo Plugins Are Available That Assist in Improving the Visibility of Search Engines of the WordPress Website. the Good Loading Speed of the Website Leads to More User Engagement. and, WordPress is Already Optimized for Good Speed. WordPress Has Become Robust With Drop-down Menu Functionality, Menus, Categories, Widgets, and Tags.
easy Customization
WordPress Themes Let You Customize the Design, Colors, and Functionalities. It is Not Crucial to Be a Developer to Customize the Website Without Familiarity With Coding. WordPress Lets You Customize Through Panels or by Coding. WordPress Dashboard Has All Settings in the Control Panel. The Dashboard is a User-friendly Interface With Which You Can Customize the Features, Elements of Your Website Effortlessly. or You Can Take Assistance From Coding Experts. You Can Comprehend All Your Requirements and Let an Expert Customize a Theme by Editing the Codes. With Style.css, You Can Play With the Customization From the Child Theme.
supports Several Media Types
WordPress Has a Long List of WordPress Accepted File Types. It Accepts, Documents, Images, Video, and Audio. Users Can Upload the Common Files, Like, .png, .pdf, .jpg, .m4a,.mp4,.p3, .doc, .avi, .pptx and .wmv. Though, It Also Accepts File Types, Such as, .key, .3gp, .odt and .ogg. File Formats, Like, Svgs Are Not Allowed but There is Always a Solution to Every Problem. You Can Effortlessly Put a Video, Image, Document, and Gif on the Website.
helpful Troubleshooting Community
WordPress Has a Large Community of Active Developers and Users. WordPress Has a Well-organized Support Forum With Thousands of Questions and Solutions for Troubleshooting Issues. It Gives the Liability to Check the Previously Answered Questions. Simply Put Your Questions to Get a 100% Authentic Solution. It Contains Other Forums as Well From Where One Can Get Answers and Solutions for Their Issues or Problems.
wordpress Supports Multimedia.
WordPress Has a Supportive Text Editor That is What You See is What You Get (Wysiwyg) That Can Easily Insert Audios, Videos, and Images in the Blog Post and on Websites. In the Content, Any Media Content Can Be Inserted Quickly in One Go. It Permits You to Add Anything From High-resolution Videos and Images for Supporting What Has Written.expand and Scale Up With Plugins and Themes.
Themes and Plugins Make This Very Easy to Develop a Website, These Elements Are a Necessity for Scaling Up. For a Blog, You Can Use a Theme, Adjust the Design and Can Start a Blog. Similar Points Can Be Followed for the Website and Portfolio Development. Hundreds of Excellent Membership Plugins Are There That Can Change the Website Into the Community.few of These Plugins Are Free While Others Are Paid.
wrapping Up
WordPress is the Right Choice to Make to Develop a Business Website. We Bet You Will Not Regret the Decision to Choose WordPress as a Business-oriented Approach. for Website Owners, Bloggers, E-commerce Professionals, and Developers, WordPress is the Right Choice to Make. It Will Give You Outstanding Results With Its Themes, Full Media Support, Plugins, and Free Tools. We Think We Have Made It Clear to Adopt WordPress for Website Development. Please Feel Free to Ask Any Questions With Any Concerns and Thoughts in the Comment Section Below.